Welcome to the Smithville Public Library
Offering so much more than good books!
NOTICE
The library is
CLOSED

until further notice.

Due dates on all materials that are out have been extended, and will be if we have an extended closure. No late fees will accrue during this time.
Unfortunately, this closure includes our curbside service...
Library staff will be available (M-F, 9-5) by telephone (512/237-3282 x 6) for reference and resources (especially if you need help accessing your e-books!).
 Programs, such as Little Bookworms (children's storytime) will be "held" through our Facebook page. Please visit our Facebook page for current notices.
Thank you for your understanding. Please stay safe, stay healthy, and stay home if you can!
COVID-19 and SPL:



For more info, please visit these links:

CDC:
https://www.cdc.gov/coronavirus/2019-ncov/index.html
and
https://www.cdc.gov/coronavi…/2019-ncov/community/index.html
TX State Department of Health:
https://www.dshs.texas.gov/coronavirus/
*************************************************
Even though our website is in need of updating, you may still log in from here - just look for this image: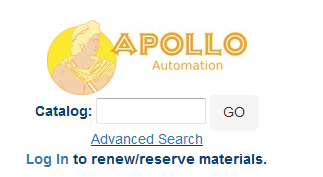 and log in to your account!
***************************************************************************************************
+_+_+_+_+_+_+_+_+_+_+_+_+_+_+_+_+_+_+_+_+_+_+_+_+_+_+_+_+_+_+
This site is under REconstruction!

For more current program information, PLEASE visit our Facebook page:
https://www.facebook.com/smithvillepubliclibrary/